UPDATED 25/3/21 SAWTELL CLINIC IS NOW OPEN!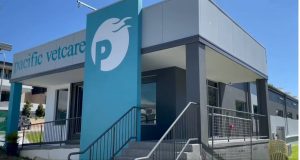 See the latest video here: March 14th 2021
Oct 12th 2020 – As our Sawtell clinic renovations near completion we are excited to show you all the updated clinic facilities and take you on a tour of the new building, but first, let's show you how to get to the front door of our temporary clinic building:
How to access the Sawtell Temporary Clinic building VIDEO

Sawtell Clinic update Oct 8th VIDEO
Even though our Sawtell clinic still looks a little like a work site, we are operating normal hours with all our usual procedures (consultations, vaccinations, surgeries, xrays etc).
We are mindful of how additional construction noise will impact our patients and are working extra hard to minimise this.
To book an appointment please call 66531555.
Thankyou to all our wonderful patients and their families for being so patient during this very busy time!